Anonymous asked: Bit of a dick question but is there any chance of a Fandangle show this year? Loved Raising the stakes though!
Anonymous asked: Do you like Slovenia?:)
Anonymous asked: If you guys had super powers, how bored would you be not having super villains to fight?
waikikithegummybear asked: Manchester!
Anonymous asked: What is the best way to get a gerbil out of your butthole?
Anonymous asked: whats your favourite new riot song?
waikikithegummybear asked: Saw you guys with Suburban Legends and RBF a few years ago, one of my best gigs ever! You touring again this year? :D
Anonymous asked: Nick why do you get your cock out so much?
Anonymous asked: While Ska was popular in the 90's, it is no longer commercial and profitable as it once was. Do you think the modern underground nature of Ska is a blessing or curse?
Anonymous asked: are you going to be releasing a new album this year?
Anonymous asked: Are you excited for Five Iron Frenzy's reunion and upcoming album? If not, WHAT IS WRONG WITH YOU!?!?
Anonymous asked: Marry, Have sex with, Kill - Oprah Winfrey, Dolly Parton, Anne Widecombe. What are your selections gentlemen? GO.
flightybr0ad asked: Do you have a favorite American city you've been to thusfar?
Anonymous asked: Will Fandangle ever get back together??
nobodysingsalong asked: What's the best way to go about recruiting for a ska band?
Anonymous asked: Are you guys coming back to Peterborough??
Anonymous asked: What happened to the live EP that you offered to donors back during your 2010 tour? Are there any plans to release this?
Anonymous asked: can we donate?
9 tags
To all of our US & Canadian fans...
We always pay attention when you guys post on our Facebook or tweet to us, asking us to return to your continent and we hugely appreciate the support, honestly it's been so extremely humbling throughout the last year to see how many of you want us back! We feel we owe you an explanation though as to why we haven't yet returned and why you see us only posting about shows in UK and...
11 tags
NEW RIOT NEWSLETTER: JUNE 2012
(Please Reblog) Good evening everyone, we hope you're having an awesome summer so far! We have decided to start sending out monthly newsletters, as Facebook have just started charging for Facebook posts to actually be posted to everyone's news feed, which we think is just plain cheeky! So, what exciting news do we have for you this month!? Well, loads of stuff as it turns out!...
amaninacardigan asked: i am beyond stoked for this new record. Could you describe it in a four word phrase?
Got any questions for us?
http://newriot.tumblr.com/ask
zoetheska asked: Would you describe the new EP as epic, awesome, intense, or amazing?
9 tags
Anything you want to ask us about the new EP?
http://newriot.tumblr.com/ask http://newriot.tumblr.com/ask http://newriot.tumblr.com/ask  http://newriot.tumblr.com/ask  http://newriot.tumblr.com/ask  http://newriot.tumblr.com/ask   
12 tags
9 tags
Full Time Bassist Required
——————————————————- FULL TIME BASSIST REQUIRED PLEASE REBLOG ——————————————————- New Riot are currently looking for a new bassist to complete our 6-piece line-up. We are looking for...
4 tags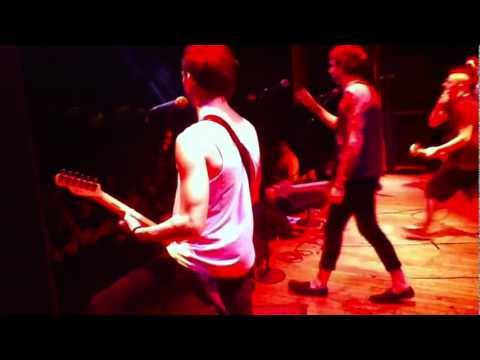 4 tags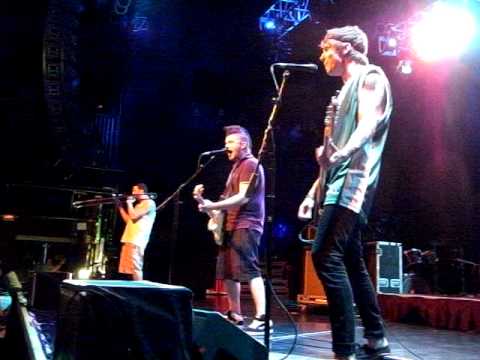 5 tags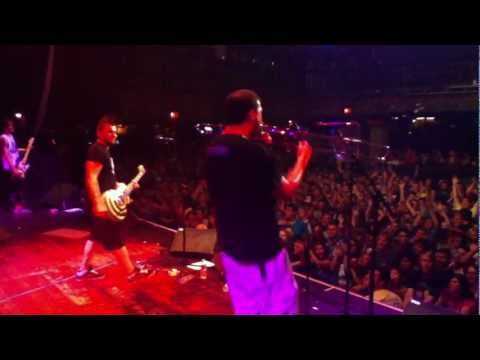 1 tag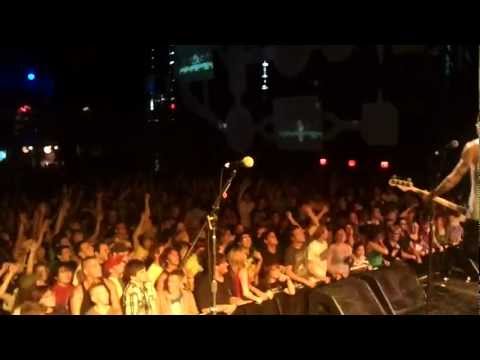 1 tag
6 tags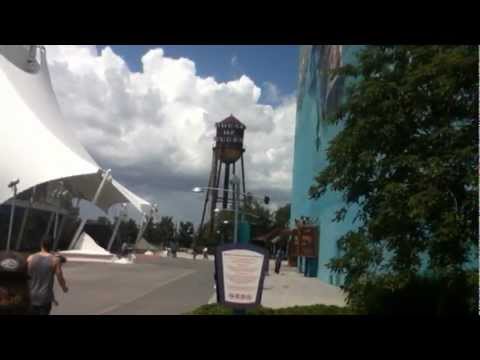 Let the Sunshine In.: This went from complaining... →
withathousandsweet-kisses: I am soooo sore. I think out of my entire body, my boobs hurt the most. I understand why though, I got thrown around and smushed against people A LOT in the pit last night. I just don't understand why I'm not bruised, like, everywhere. I have a leeetle tiny scar on my left ring finger when this…
Anonymous asked: Who has the biggest ball bag?
Anonymous asked: Not really a question, But you guys are fucking awesome, I've seen so many bands live, like massive bands, but you guys are by far one of my favourites, just the energy you put into every show, the way you talk to everyone after, You guys are just insane. Your music is the best too listen to in the morning to get you pumped for the day. cruisin around with your tunes blastin out the car is...
takotsub0-deactivated20110825-d asked: Hey guys, just dropping a line to say I absolutely love the band, and I can't wait to see you again asap!
Anonymous asked: have my babies
US & Canada Tour Update
Hey everyone. We firstly want to say how amazing you've all been with your donations lately, it'll be helping us out so so much and we really looking for as many amazing rewards as possible for anyone that donates! On a not so great note, our drummer Heady has made the very hard decision not to play the US tour. A family member is currently very ill and Heady has decided that he...
Some saddening news...
So, amongst all our good news lately, we also have some bad news to tell you all. Our bassist and backing vocalist Andy B has decided to leave New Riot. Obviously these things aren't black and white, but it mainly comes down to a difference in artistic direction. Andy has played alongside some of us for more years than we can remember and we've had some amazing and hilarious times...
NEW RIOT need your help!
PLEASE REBLOG We are currently fundraising for our trip over to the United States & Canada, where we will be spending over 3 weeks supporting Reel Big Fish & Streetlight Manifesto. It's never been easy for bands from the UK to go over to the US, largely because of costs, so we are looking to see if you guys might be able to help a little. We are currently scraping together the...
NEW RIOT East Coast US & Canadian tour w/ Reel Big...
So here it is, the biggest news we've ever had the pleasure of announcing!! This Summer we are going to be touring the US & Canada East Coast with Reel Big Fish & Streetlight Manifesto!! Check out the dates below: Friday July 22nd  - Toronto, ONT @ Sound Academy Saturday July 23rd - Clifton Park NY @ Northern Lights Sunday July 24th -  Portland, ME @ State Theatre Monday July 25th...